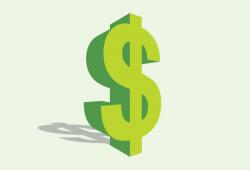 ota_photos
Barclay's Bank is now cutting 12,000 jobs after reporting a lower profit fell to 191 million pounds ($314 million) in the fourth quarter from 1.4 billion pounds in the year-earlier period.
Despite this collapse in profit, Barclays has hiked the bonus pool by 13 per cent. Its executives don't deserve it.
Barclays Chief Executive Antony Jenkins has defended the pay rises with the usual line that the bank had to recruit the best staff to compete with global rivals and continued to have "constructive" talks with investors over pay. "We need to recruit people from Singapore to San Francisco. We need the best people in the bank to drive long-term sustainable returns for our shareholders," Jenkins told reporters on a conference call. "I understand that there will be some (people) who feel that this decision is the wrong one for Barclays. But it is the decision of the board and myself that this entirely is the right decision for the group and in the long-term interests of shareholders," he said.
That's gone done like a brick parachute. "Today Barclays has stuck two fingers up to hard-pressed families across Britain by announcing another multi-billion pound bonus pool," Frances O'Grady, General Secretary of the Trades Union Congress told Reuters.
---
Other posts