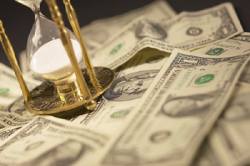 With at least 140 companies including UnitedHealth and Apple saying they are being examined by federal authorities or are reviewing the way they timed their stock-option grants, the role of company directors is coming under scrutiny.
The Securities and Exchange Commission is now examining whether directors who sit on more than one company board may have spread the practice of backdating stock-option grants, reports Bloomberg. And research from the Corporate Library shows that 40 per cent of the companies under scrutiny have common directors.
All of this is in line with what I have called the "six degrees of separation theory of corporate governance."
The six degrees theory kicks in where directors sit on common boards. These are known as backdoor links.
For example, director A sits on the board of company RST and also company UVW. Director B is on the board of companies RST and XYZ. But these two directors have a link with director C who happens to be with UVW and XYZ. The back door distance between directors A and B is deemed to be two.
Now, a Wharton business school study found that CEOs with a back door link to someone on the compensation committee received, on average, $US453,688 ($A601,294) more than those without such a connection. There was also evidence to suggest each unit increase in back door distance resulted in a $US82,733 drop in CEO pay.
I examine the implications of the study in this piece.
Based on that study, it's not surprising that there's now evidence showing that directors might have spread options backdating. As the Wharton study suggests, it's not what you know but who you know that counts. Or as the SEC's former accountant Lynn Turner told Bloomberg: ''The closely knit network of directors for these companies smells of good old boy cronyism directly facilitating the interests of the CEOs rather than investors."
Still, the directors themselves might be also be benefitting from the close connections. Company directors gave themselves huge pay rises in 2006, right along with their CEOs, according to news reports.
The reason for the increases has been put down to the increased time and effort that goes into attending a handful of board meetings during the year when there's increased regulation and scrutiny from Sarbanes-Oxley and regulators.
Yep, the six degrees theory does not include investors.
---
Other posts