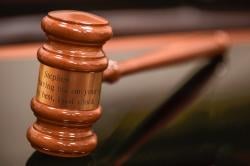 Diacritical
Last year, JP Morgan struck a deal with the US government for a $13 billion settlement regarding numerous transactions relating to residential mortgage-backed securities. The deals collapsed in 2008 when the housing market plunged and the scale of the risks was exposed, and the resulting financial tumult led to the biggest crisis since the Great Depression.
The November 2013 agreement gave JP Morgan Chase – with no judicial review or approval – blanket civil immunity for years of alleged pervasive, egregious and knowing fraudulent and illegal conduct that contributed to the 2008 financial crash and the worst economy since the Great Depression.
Now the non-profit group Better Markets has filed a lawsuit challenging the constitutionality of the deal. "The Executive Branch, through DOJ (Department of Justice) acted as investigator, prosecutor, judge, jury, sentencer, and collector, without any review or approval of its unilateral and largely secret actions. The DOJ assumed this all-encompassing role even though the settlement amount is the largest with a single entity in the 237 year history of the United States and even though it provides civil immunity for years of illegal conduct by a private entity related to an historic financial crash that has cause economic wreckage affecting virtually every single American. The Executive Branch simply does not have the unilateral power or authority to do so by entering a mere contract with the private entity without any constitutional checks and balances."
People are really getting fed up with these sweetheart legal deals that seek to protect corrupt and greedy banks. In January, US senators Elizabeth Warren and Tom Coburn introduced a bipartisan bill that would force government agencies to reveal the details of settlements reached with banks and other companies accused of wrongdoing. This lawsuit might be a sign of things to come.
---
Other posts